The Healing Touch offers deep, gentle traditional massage techniques using essential oils, and aromatherapy, loosening soft body tissues, pacifying and stimulating the nervous system and boosting lymphatic, circulatory and immune systems.


Experience stress relief and relaxation therapies as well as treatment for sports injuries and chronic pain , therapeutic, deep tissue massage, and couples massage performed by a Licensed Massage Therapist.
We offer whole body massage and specific area therapy. We're located in St. Augustine, FL, on the Atlantic Ocean. Please contact us for a massage when you're in the area.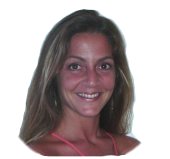 Karen D. Anselmo
L.M.T. #MA32508
Contacts:
Ph: 904-347-4967
Email: Karen



Call or Email for an appointment.